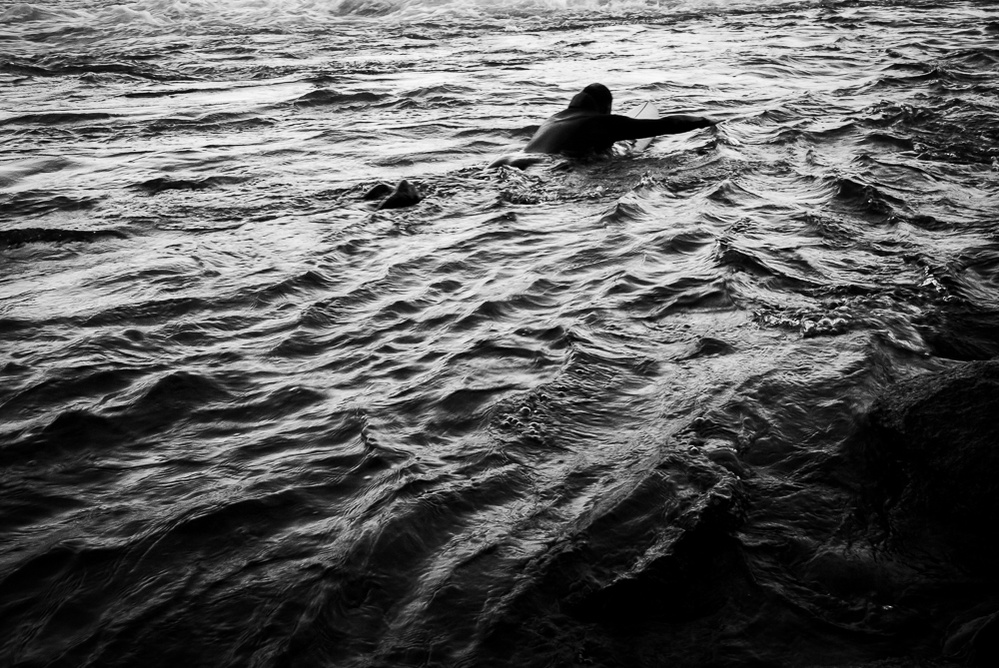 Black and white – Monochrome. To me black and white captures all that I love about photography. It is the medium that strips away all of the flashy excess of our techno-colored-AI-pro-filtered world and isolates a photograph to its basic element. All other aspects that make a great photograph are revealed within black and white; leading lines, contrast, texture, and composition are elevated to the viewer's eyes. One of the most powerful element of storytelling with photography is tension and what easier way to express it than with black against white.
Photography is of course rooted in black and white, as the first photographic technology and films were only capable of capturing these two primary elements. It wasn't until Kodak produced its Kodachrome film in 1935 that color photography was given to the masses. Since then black and white has continued, albeit in more niche venues. For those of us old enough to even remember film (*sigh*) black and white was THE starting point for any classroom photography student. Beyond a more simplified development process, black and white forced us to focus on and drill down into subject, composition, and lighting. However, as the days of film photography have faded, black and white becomes an even rarer form.
Despite the ability of digital photography to give us ultimate control, I often find photographers pushing color so far that it becomes a detraction rather than a major element. This may have something to do with my luddite tendencies, but when I search for inspiration in my own work I tend towards great monochromatic artist such as Ansel Adams (too obvious?), John Sexton, and Sebastiao Salgado. Even within the outdoor/adventure photography realm I find some of my favorite photographers utilize black and white to express moments within stories. Sterling Lawrence, one of the first action sports photographers I looked up to, used black and white to capture the texture and mood of mountainbiking on Vancouver's North Shore. One of my all-time favorite photographs is a mountain scene captured by ski photographer Grant Gunderson.
As with all good things, if you wait long enough it will come back around and photography is no exception. Film cameras and photography seems to be making a bespoked comeback, particularly amongst those with felt hats, Danner boots, and Syncros vans. Sarcasm aside, there are some fantastic contemporary artists reviving historical methods of photography to make some stunning photographs. If you've never seen work by Ian Ruhter, Rob Kendrick, or Lindsey Ross, I highly recommend checking them out. I've even found myself on a throwback kick having recently purchased a 35mm prime for my film camera, I've been enjoying the simplicity of slowing down and being more intentional with every frame.
So next time you find yourself mindlessly thumbing through the Gram, stop for a moment and seek out some black and white photography (#monochromephotography). Better yet go analog, pick up a book or stop by a gallery and take it in the old fashion way.